NASHVILLE
PARTY BUS
REVIEWS
See what people have to say about Nashville's most exciting party buses. We've collected reviews from several of the most well regarded Nashville Party Bus experiences to make it easier for you to discover the perfect party bus for your next event.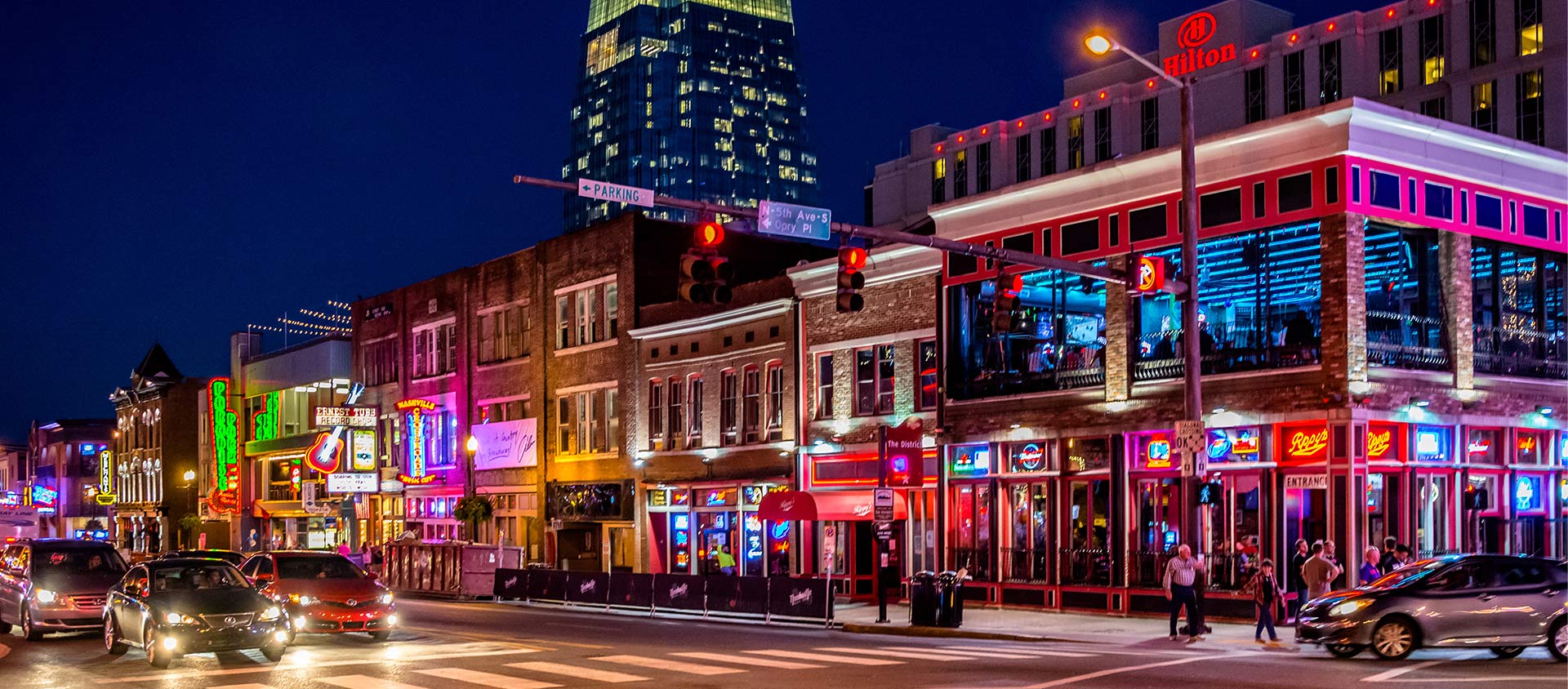 Excellent!

"Excellent! Super organized! Fun and easy to do. Our group of 14 had a blast. Check to see if your hotel can shuttle to parking lot."

Amber G.

Love it

"Hell yes!!! Party time!! Great times..... All good things are great. Easy check in. Easy to book. Definitely recommend."

Michael G.

Bach Party Success

"We can't for a bachelorette party And had the best time!! The check in folks were so helpful and kind. Laura and Seth were awesome. Thank you so much!"

Amanda H.

Abby's Bach Party

"Laura and Seth were the greatest! So much fun. Would do again. Perf for my Bach party!! Highly recommend."

Abby

Honky Tonk Bus

"Laura and Candace were so great and helpful! Loved celebrating my sister's bachelorette party on the honky tonk bus!"

Megan C.

Best birthday ever!!!!

"Art and the Honky Tonk team made my 21st birthday so special!!! Everything was so easy, organized, and most importantly, fun!!"

Megan K.

Best thing to do in town!

"Honky to my Tonkin express was amazing! Would highly recommend Anthony for all your questions and getting you started!"

Brittany D.

Nashville MUST DO!

"This service made our bachelorette weekend experience in Nashville amazing! They are prompt, professional and most of all FUN!"

Hannah L.

Bach party

"We had the best time for Emily's bachelorette party. Amazing experience Kelsey was awesome!! If I am ever back in Nashville we will totally be back."

Alexa

Wonderful experience

"It was an amazing time. The driver was wonderful and the bartender was absolutely amazing. It was worth every dollar and we could of stayed on the bus all day."

Olivia S.

SO much fun!

"It was an amazing time. The driver was wonderful and the bartender was absolutely amazing. It was worth every dollar and we could of stayed on the bus all day."

Melanie D.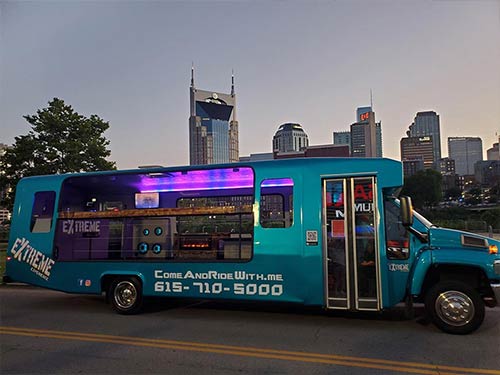 Extreme Party Bus
"The staff was partying with us!! They made the experience so much fun!! Will definitely book with them in the future!!"
MrsWysocki10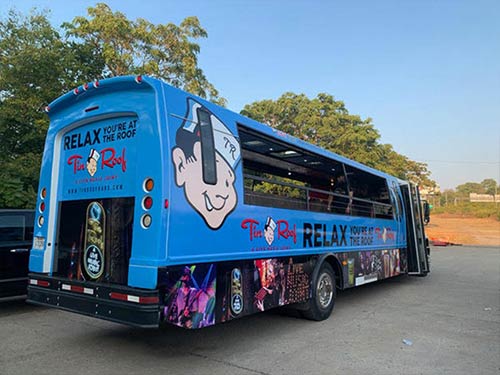 Joyride Party Bus
"The BEST way to experience all that Nashville has to offer. Great city and places to visit. Do not let yourself fool you with only restaufants and bars on broadway. Nashville is a beaufifull city."
David M.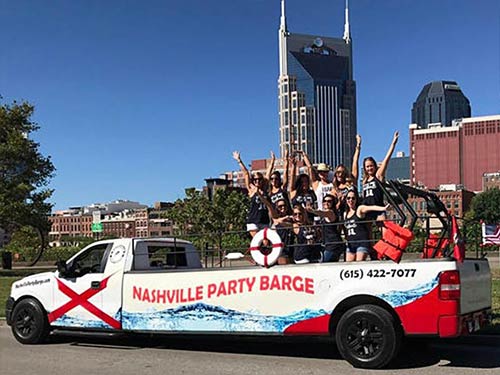 Nashville Party Barge
"We had a really good time the captain was fun, informative, and helpful we can't wait to do it again in the future"
dbtom70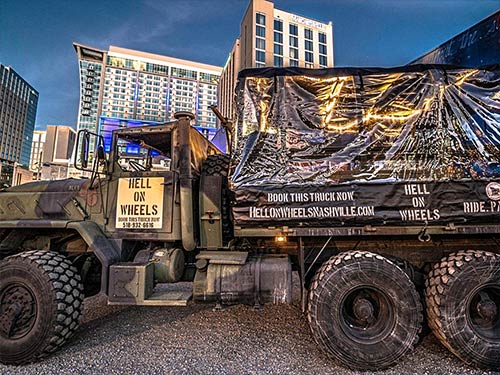 Hell on Wheels
"Hands down, the most fun thing to do in Nashville! 16 friends celebrating a 50th birthday. We had the best time- Nick and Phil were great. No tacky tourist stuff. Just excellent sound system, playlist and bartending."
Eihi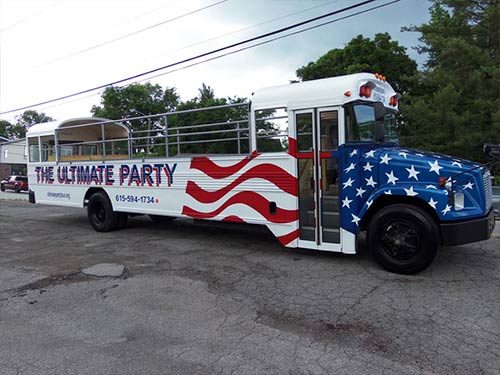 Ultimate Party Bus
"The crew was amazing! Such a great time and didn't want the ride to end. Early evening was the best, we continued our good time out and about!"
Shannon U.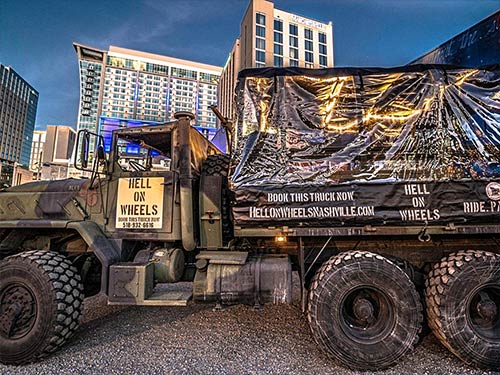 Music City Party Fire Engine
"We spent a weekend in Nashville for a bachelorette party, and this was by far the highlight of everyone's weekend. Great staff, great party environment and the price is 100% worth it."
Megan E.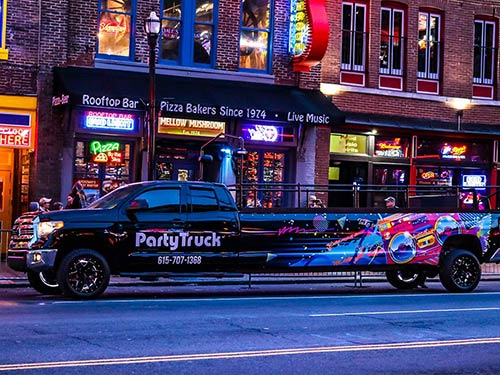 Sprocket Rocket Party Bus
"This was by far the most exciting thing I have ever done on a vacation! Drew & Janice were AMAZING! Great music, and an all around fun. fun time! Lots of laughs! HIGHLY RECOMMEND!"
Lisa D.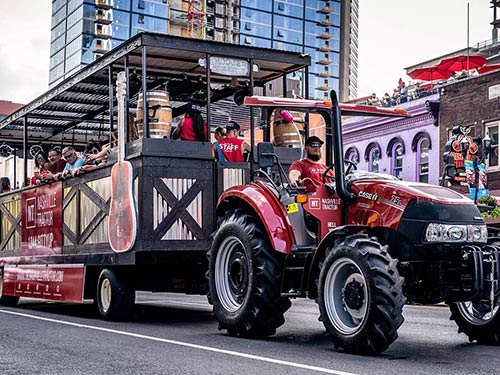 Nashville Tractor
"6 friends and I went on the Nashville Tractor and it was so fun! It was definitely our favorite part of the trip and we will definitely be doing it again!"
mkenne35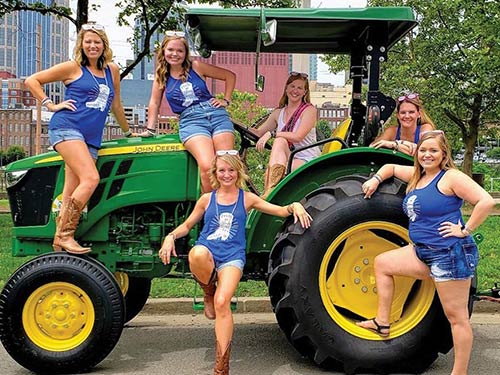 Big Green Tractor
"This was our favorite part of my bachelorette weekend in Nashville! The bartender/DJ (Cody) was very fun and easy to work with. The driver was also fun, dancing as he drove! We loved it, thank you!"
JMF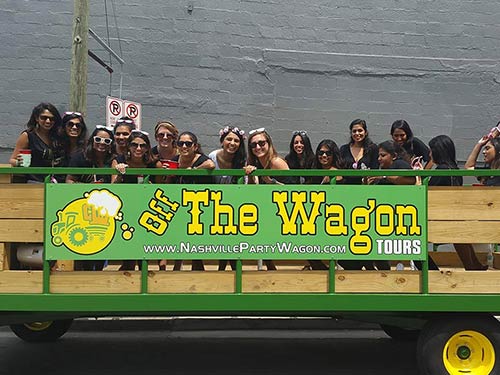 Off The Wagon Tours
"A must do if in Nashville!!!! Becca and Jon were so amazing!! This was hands down one of the most fun things our group did while in Nashville for sure!"
Nicole H.
Arrive to your Party Bus in Style!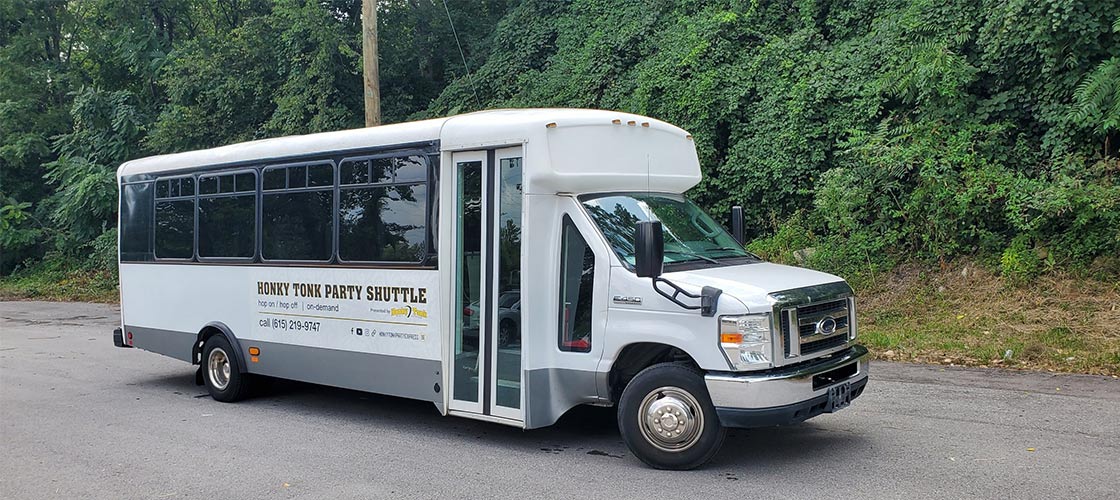 ---
---
Honky Tonk Party Shuttle is Nashville's most unique, hassle-free way to book a mini-coach shuttle service for your next large group event. Whether you're looking for a Nashville Corporate Shuttle for a convention or trade show; a shuttle ride for your upcoming Nashville Bachelorette Party, a Nashville for shuttle service for your wedding party, or just a simple one-way ride for your party to a restaurant, concert, or tailgate, the Honky Tonk Party Shuttle is the easiest way to book a Nashville shuttle for your next event.
Our Nashville luxury shuttles are the perfect way to get your large group from point-to-point around Nashville safely and easily. Our services are offered 7 days a week and can handle most group sizes 5- 150 guests. Let us take the stress away from planning your next Nashville event. Book the Honky Tonk party Shuttle for your next Nashville Wedding, event, or party!
It's easy, it's fun and it's better than waiting for 3-4 ride vehicles to arrive if ever.